Cooked Yakichikuwa with bamboo shoot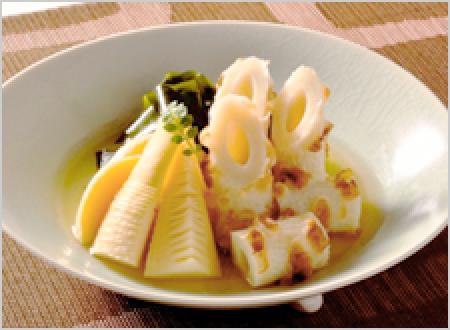 Ingredients
Yakichikuwa

1pkt

Boiled bamboo shoot

150g

Salted wakame seaweed

40g

A.Water

300cc

A.White Dashi

3 tablespoons

A leaf bud

proper
Preparation
・Cut Yakichikuwa half and cut half Yakichikuwa half obliquely.
・Cut bottom of boiled bamboo shoot 1cm,like half moon shape and cut and divide top of boiled bamboo shoot to 3to 4 pieces.Cut Soaked in water Wakame to 1bite size.
・Put A to pot and heat. When A turn boil,add bamboo shoot and boil 10 min.
・Add Yakichikuwa to adove pot and boil gently 3min and add Wakame seaweed boil short time.